Experience Vision Without Borders
Don't get us wrong, we love our eyeglasses. But we completely understand if wearing and caring for a pair of designer frames doesn't exactly fit your lifestyle.
Contact lenses can help provide the clear vision you need without the worry of losing or breaking your favorite pair of glasses, and you can find out if they're right for you by visiting us for an exam and fitting.
We'll match you with contacts best suited to your needs, teach you how to properly care for your lenses, and keep your subscription on hand so you can always order your next supply before you run out!
Book an appointment today, or order your next supply of contacts today.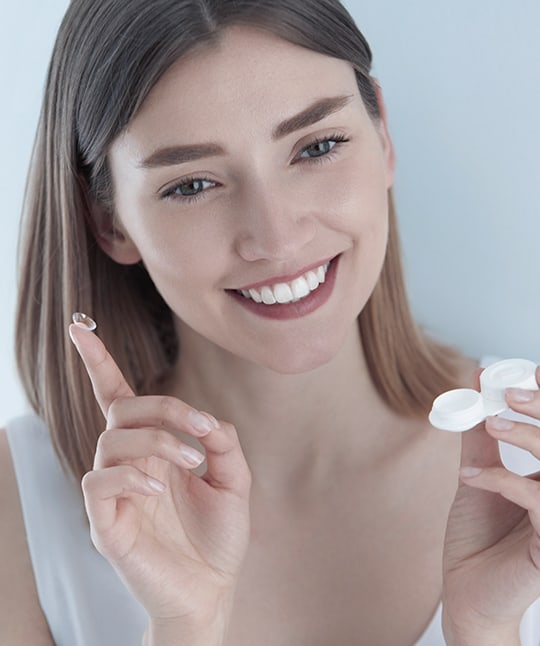 Can Anyone Wear Contact Lenses?
While it's true that most people can comfortably wear contact lenses, we still need to ensure they're right for you, your needs, and your lifestyle. Some issues that may affect your candidacy can include:
Overly dry eyes
Frequent eye infections
Severe allergies
Regular exposure to dust and dirt
If you aren't a candidate for contacts, we'll work hard to find an alternative so you can enjoy the comfortable, clear vision you deserve!
Our Contact Lens Exam & Fitting Process
The Eye Exam
The first step in our process is to examine your eyes. During the exam, we'll confirm your current health situation, answer any questions you have, and take a detailed look at your vision quality and eye health.
The eye exam helps us determine if you can wear contact lenses comfortably and which type of contact lens may suit your needs best.
The Lens Fitting
Once we complete the eye exam and narrow down our list of suitable contacts, we'll begin the fitting process. During the fitting process, we'll take various measurements of your eyes to ensure your lenses feel comfortable, address your concerns, and provide the clear vision you're looking for.
The Trial Period
After we fit your lenses, the last step is to try them on!
You will receive a pair of trial lenses to wear for a short period and book a follow-up appointment at a later date. We'll also teach you how to use and care for your lenses.
When you come in for your follow-up, we'll take a look at how your eyes adjusted to wearing contacts. If you're satisfied with your lenses, we'll finalize your prescription so you can purchase your supply and order future lenses from our Order Contacts page.
If your eyes feel uncomfortable or irritated during your trial period, please remove them and speak to our team as soon as you can.
Find Out if You're a Candidate Today
There is more than one way to achieve the crisp, clear vision you deserve. Find out if contact lenses are right for you and book an appointment with the team at Eyetopia today!
Explore Our Brands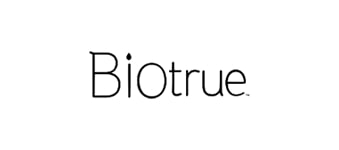 Bausch + Lomb Biotrue
Biotrue One Day contact lenses are the newest innovation from Bausch and Lomb. Inspired by the biology of your eyes, the surface is designed to mimic healthy tears so that the contact lenses can retain both moisture and shape. The Biotrue technology ensures that your vision will stay consistently crisp and clear, and your eyes will feel naturally comfortable throughout the day. Biotrue also has "High Definition Optics" – designed to help reduce halos and glare – which means you get great vision in any situation.
Bausch + Lomb PureVision
Bausch + Lomb PureVision contact lenses are indicated for the correction of nearsightedness (myopia) and farsightedness (hyperopia). They are made using our unique AerGel material, delivering exceptional vision, with outstanding comfort and health. They allow a high level of oxygen to reach your eyes, and resist protein buildup – your lenses stay comfortable all day long.
Where to Find Us
Find us on the Southeast corner of El Camino Real and the San Tomas Expressway. We're right next to T-Mobile and the Hanin Federal Credit Union.

Our Address
2366 El Camino Real, Suite #5

Santa Clara

,

CA

95050
Hours
Monday

:

9:00 AM

–

6:00 PM

Tuesday

:

9:00 AM

–

6:00 PM

Wednesday

:

9:00 AM

–

6:00 PM

Thursday

:

Closed

Friday

:

9:00 AM

–

6:00 PM

Saturday

:

9:00 AM

–

3:30 PM

Sunday

:

Closed